Welcome To 2013!
Well it is indeed the start of a New Year and I would like to wish a Happy New Year for 2013 to all returning traders and new readers!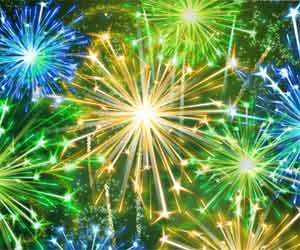 Last year was a good Year for BinaryOptionsInvestor.net and I feel pretty pleased with the progress made on the site. I hope that the approach used has helped many of you to make good decisions in your trading and that you have been able to benefit from the live testing which has been carried out on some of the more popular binary signals services on the market.
As we move into 2013 there are a number of exciting plans afoot which I hope will help to make the site an even better resources for binary traders. As ever, the aim is to remain independent and offer real advice built from our experience, rather than simply regurgitating the same 'Ten things about binary options..' type articles that no one actually wants to read.
Anyway the purpose of this post is to point out a few things that have/are going to be changing on the site shortly and also to fill you in what you can expect to see in the coming weeks and months.
New Resources Section
Already on the site you may have noticed a new 'binary trading resources' section. This provides access to some key tools which you can refer to when trading. These include an economic calendar, live rates (covering Forex pairs and major Indices) and also a live financial news feed from Reuters. This makes for easy reference when trading and hopefully will prove useful in your decisions.
While we cannot be held responsible for any errors or omissions in the content, the supplied data comes from respected partners and should be reliable.
Live Testing
We kick off the New Year with another live test. This has proved to be a particularly popular area of the site and the aim is to continue finding new services to put through their paces.
This time I am looking at 'Up Down Signals'. This will be a full one month of live testing (4 weeks) of this SMS based intra-day signal service. I'm looking forward to seeing how this stacks up and whether it can help build some easy profits at this time of year. You can follow the live performance and read the full review here.
Articles And Market Reviews
I've been asked if I would like to submit some of my own analysis and trade suggestions for a financial service. This got me thinking that I should share some views and outlooks for the markets on this site. As a result there will be a new 'weekly outlook' section appearing soon along with some irregular asset analysis and trading opportunities as I see them.
To link in with this there will also be the option to register to receive notification of these updates by email. So look out for this in the next couple of days. Don't worry this won't be an excuse  to spam you with emails… it is simply to alert you to new posts as they are added to the site.
Other bits…
Well to be honest there are some other things that I would like to share.. but I think that this is probably enough to keep you going at this point. :-)
Many thanks for supporting the site in 2012 and here's to a great 2013!