Binary Options Signals Overview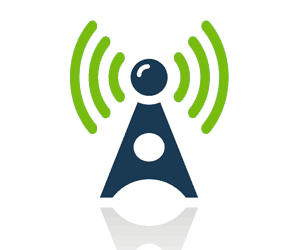 For many people who take up trading with Binary Options, making use of a professional signals service provides them with a convenient and simple way in which to grow their profits.
There has been an increase in the number of binary options trading signals providers recently. While this is both good in that it gives a wide range of choice, it has also seen several poorly performing services hit the market. Therefore before blindly signing up for alerts it is important that traders carry out some thorough investigation into each service.
In the end there is only one way in which you can judge the performance of a service and that is from the results that you achieve when using it. You can view past performance results and read  about how other traders have got on when using them. However the reality is that if you are not able to replicate these results results in your own account and make a profit, then you will simply be wasting your time.
The best binary options signals for 2015
On this site I carry out a number of reviews and live forward tests. These help me to determine what are the best performing binary options signals on the market.
Here is a list to each service on my recommended list.  Each review features a full set of test results. You can access each review from the relevant link below, but before you do, I would urge you to read the checklist below. This will help you to determine which service will be more appropriate for your needs.
| Signals | Markets Traded | Trial | Price | Review | Visit |
| --- | --- | --- | --- | --- | --- |
| | Forex, Indices | Yes - 14 days $14 | $97 | Read Review | Visit Site |
| | Forex, Indices, Commodities | No | $97 | Read Review | Visit Site |
| | Forex, Indices, Commodities | No | $97 | Read Review | Visit Site |
| | Forex, Indices, Commodities | Yes $4.99/$24.99 | $97 | Read Review | Visit Site |
| | Forex, Indices, Commodities | No | $97 (14 days) | Read Review | Visit Site |
| | Forex, Indices, Commodities | Yes - 7 days $9.99 | $99.99 | Read Review | Visit Site |
Your Checklist
Although it cannot be stressed enough that you really need to get 'stuck in' to test the performance of a service provider, there are a number of steps that you can take to help sift out any services that you know are unlikely to work for you.
Here is a list of the five key areas that you should take a look at to help establish the suitability of the signals.
1. Results and Performance
OK. So the first point is plain obvious. If you haven't yet used the service then you won't have any idea how it performs, so you are really going to be reliant on any published results on the providers website.
It does however go without saying that any 'published' results that you do find should be treated with some skepticism. It is unlikely that a service is going to show you results that highlight poor performance as you simply wouldn't sign up.
What historical results can be good for is allowing you to learn a little more about the service. At the very least you will be able to see how when the signals are generally being sent, whey the are set to expire and what assets are being traded.
2. Timing of Alerts
There are many different reasons why people use signals. Some will turn to a service to add diversity to their trading or as a way to boost returns. Others may look fat this as their sole route for making profits from trading.
They are increasingly popular as a second income source. Therefore if you are already holding down a job or are engaged in another activity for most of the day, you need to consider the practicalities of trading the alerts.
Here you have a choice of either 'set time' or ad hoc signals. Set time services can prove a better choice if you are unable to log on to your trading account for long periods throughout the day.
3. Speed of Delivery
Critical to the level of success that you have with binary signals will be your ability to place them sufficiently quickly upon receipt. Financial markets are notoriously fast moving so it is important that there is a minimum time delay between the signal being generated and the actual placing of the alert in your account.
Most providers now offer an SMS delivery option. This gives an almost immediate notification of when to trade. Also look out for signals delivered by chat clients. Skype is becoming more popular and is particularly useful if you are already sat down and logged into your computer.
4. Risk Levels
Don't be blind to risk. While you may be provided with some money management rules by the provider you should place these into context. This is particularly true if you are planning on using more than one service, or if you expect to have your own positions open in your trading account at the same time.
It is even possible that signal providers may end up using the same signals for trade entries and you don't want to end up doubling up your risk.
Stick to using good money management practices and don't risk more than 2-5% on any one contract. If you plan on using more than one set of signals it can also be a good idea to try to find services which trade on different financial assets to further diversify your risk.
5. Demo Trade
Al things considered you are only ever going to be able to make an assumption of performance unless you actually start trading the signals. However this is not something that you are likely to want to do when you first sign up.
Although there will be a temptation to rely upon past performance in the hope that you can quickly start generating money, in reality you should look to demo trade the alerts first for a few weeks to test them out.
Use any introductory trial periods offered wisely and try out the signals. This will let you see the level of performance offered, in addition to allowing you to iron out any problems you might encounter in the process of placing the signals. Only one you are happy with acting on the signals and in the results that you have been able to get from the service, should you then consider placing the signals in your live binary options account.
Finally it is also important to consider how much the signals will cost you. If a signal provider charges a monthly subscription you need to consider if you will be able to easily cover this from the profits that you can make from placing their alerts. It is important that you factor this cost into any calculations made when determining your overall profitability.