Getting Started With Binary Options
The great thing about Binary Options trading is that it is easy to get started. While complicated terminology and methodology can prove off-putting with many forms of investment, entering into the world of binary options trading is actually quite simple.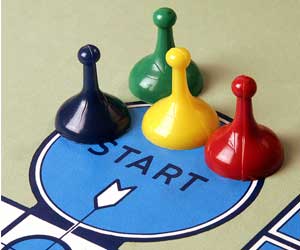 This is one of the reasons that this method of trading  has proven to be so popular. You don't need a background in financial trading or investing to take part. Even those people who have never traded before can quickly pick up binary options. Of course you will need to put in some time to learn techniques to deliver profits. However when compared to say, Forex or Stock investments, this is trading at its most understandable.
Here is a quick five point guide to help you get up and running.
1. Opening An Account
To start trading you are going to need to open an account with a broker. This site contains some reviews and recommendations of binary options brokers to use. They have been chosen from a combination of my own personal experience in dealing with them, the features they offer and the general perception of the broker within the industry.
You can register with a broker for free to take a look around their platform and deliver deeper into what they have to offer. Then once you are happy that they meet your requirements you simply need to fund your account to get started.
2. Funding Your Account
These days most brokers accept a wide range of deposit methods that you can use to fund your account. The most commonly offered was to deposit funds in your account are by credit and debit card or by bank wire transfer. Funding by credit/debit card is normally the quickest and cheapest way in which you can get money into your account.
Other third party funding methods are available including PayPal, UCash and Moneybookers (Skrill). If you plan on making use of these then it is advised that you check the deposit terms with the broker before you try to open your account.
3. Decide On A Market To Trade
With so many assets available for trading with binary options you need to select what you are going to trade. When you first start out, try to stick with the major most liquid assets that you can find out the most about. So if you want to trade Indices then try the Dow, NASDAQ or FTSE. If you chose to trade Forex then try to stick to the majors (EUR/USD, GBP/USD, USD/JPY,USD/CHF).
Major assets tend to attract more coverage in the news. It can be a good idea to stick to these as it will be easier to keep up with the latest binary options news and information on these assets.
4. Decide On The Contract
Once you have chosen the asset to trade then you will need to determine the contract that you want to place. Brokers now offer a wide range of contracts in addition to the Higher/ Lower Binary Option. When starting out it can be best to stick with the basic contracts until you have built up both your level of skill and your confidence.
With the Higher/ Lower binary options you only need to determine if the market will finish above or below the current market price. To determine this you will need to look at the latest news and the direction that the asset has been most recently trading.
5. Place Your Trade
The final thing you will need to do is actually place the trade in your account. This is a simple process… the only thing you need to make sure is that you have entered all of the details correctly! You can find a quick tutorial here which will help to guide you through the process for the first few times until you get the hang of it.
Once you are done it is then just a case of waiting until the set expiry time to see if you have been successful in your prediction!