Guide To Choosing A Binary Options Broker
With so many brokers to chose from choosing a binary options broker can prove to be a  difficult task. As with all forms of financial investing, where your money is concerned, you want to make sure that the agent that you use is both well established, financially sound and able to deliver you good trading conditions.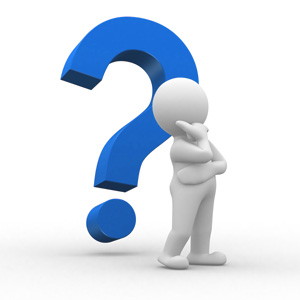 To assist you in your choice of broker, you will find below, some of the more important areas for consideration when making your decision.
Once you know what you are looking for you can use our handy list of binary options brokers to drill down further into the features of each broker before opening your account.
Selecting A Broker
It is vital that you are happy with the trading platform offered by the broker as this is the interface that you will be using to conduct your trading. Most binary brokers offer web based platforms so a good Internet connection is essential if you are to trade accurately. Of course you also need the brokers servers to be quick as you won't want to experience any 'lag' or delays when you are about to place your deal.
Many of the brokers that you come across will offer the SpotOption trading platform. This is an 'off the shelf' platform which has been developed for the retail binary industry and is the most common option platform you will come across. It is generally reliable and is constantly evolving from brokers inputs on their trading clients needs.
Of the other platforms on offer from the major brokers, the Anyoption and 24Option trading platform are worthy of mention. Anyoption makes use of its own in house developed trading platform while 24Option uses the Techfinancials offering. Both are well thought out and offer the expected range of trading facilities. Interestingly both offer mobile trading platforms allow you to trade on the move.
Assets For Trading
As binary options matures as a trading method, so to have brokers asset offerings. It is now possible to trade most major assets through any binary brokerage. Brokers tend to cover all of the major Indices (DOW, NASDAQ, FTSE,CAC etc) and the most widely traded currency pairs (EUR/USD, GBP/USD, USD/JPY, USD/CHF etc).
Where differences occur in the available assets, this will tend to be the range of commodities and individual stocks offered. Two of the most comprehensive selections of Stocks offered come from EZTrader and Banc de Binary. If it is commodities that you are looking to trade then here again Banc de Binary is worth mentioning as well as TradeRush.
While it is good to have a choice, unless you have a specific need to trade an asset, don't let this point solely influence your choice. There are more than enough markets to trade with any of the brokers featured on this site!
Contract Expiry Times
This is an important point to consider. While all brokers tend to offer hourly and end of day expiries, there has been an increasing demand for more 'granular' contracts. It is now possible to trade with a range of short term contracts on most platforms.
Fifteen minute and thirty minute contract are becoming ever more widely offered and can make for some good short term strategies. It is now also possible to trade 60 second option expiries with some brokers which offer even higher payouts than standard contracts.
While they may prove a temptation, given the short wait for your profits (or losses), realistically most traders are unlikely to make use of them once the novelty of such a short term return has worn off. That is not to say that successful strategies can't be traded on such a short timeframe, but rather that positioning for such moves is less strategic than many traders will feel comfortable with.
Contract Returns
With the return for a successful contract varying between brokers it is tempting to simply opt for the broker offering the highest payout. However you need to look behind these headline figures in order to get the full picture. While the return on offer does vary between brokers and contracts the use of 'rebates' by some binary brokers clouds the picture.
A rebate is credited back to your account even if the option finishes out of the money. With some brokers this rebate is a fixed percentage of your contract price (up to 15% rebate with this broker). With others the rebate will vary. Normally it will depend upon the contract taken and where the asset price level finishes at expiry.
It is perhaps needless to say that generally where a rebate is offered the payout on a successful expiry is also generally lower. So you have the choice of earning a higher profit when your contract finishes in the money but you give up the chance to get a  credit back when it doesn't. The rebate system is just an alternative way to trade but it can be comforting for new traders to not take a full loss on a contract that finishes out-of-the-money when starting out.
Support
The binary options industry is relatively new and is expanding rapidly. As with most industries that experience growth it is normally the support that gets left behind. Thankfully this is not the case with most brokers. You will find that if you play by their rules then you shouldn't encounter too many problems (i.e. read their terms and conditions for withdrawal etc before complaining).
You can operate your account in USD, GBP or EUR with most brokers. More exotic currencies are generally not supported. It is however worth checking with a broker before you open your account.
Binary brokers offer a wide range of methods to allow you to contact them. While this may vary between brokers, you should expect to find telephone, email and online support available. It is also worth mentioning that many also offer multiple language support so this is an area you might want to investigate when selecting your broker.
The more you deposit in your account the more interest the broker will naturally take in you. Some offer what is similar to 'private banking' - where you receive personal trading recommendations and a dedicated member of staff to help manage your options portfolio. For most people trading options this is not necessary. However it is a nice feature if you want to start trading in big volumes or with significant amounts on your account.
Regulation
There is a lot of noise made around the subject of regulation in the binary options industry and rightly so. Elsewhere on the site you will find more detailed information on regulation in the binary options industry so there is little point in going over it again here.
The simple point is that is you are based outside of the US, make sure you use a regulated broker. Period. You would be a fool not to!