Assets and Markets
A great benefit of Binary Options is that you can trade on all of the major financial markets from a single account.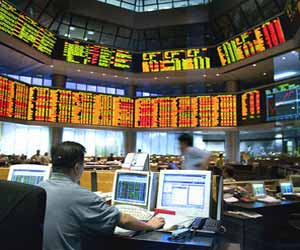 With a trading account from a binary option broker you can trade on some of the biggest and most popular financial markets in the world including Global Market Indices, Forex currency pairs, stocks and commodities.
Binary digital options contracts are OTC (Over the Counter) financial products. This means that deals are made directly between two parties. In this case the deal is between the binary options trader and the broker. As a result no direct investment is made in the underlying asset itself. It is because of this that such a diverse set of assets can be offered by brokers.
The benefit for the trader comes from being able to quickly and easily deal on markets that would otherwise perhaps not be accessible to them. Many commodity markets for example, require a high minimum deposit to begin trading. You will also need large capital margins in order to run open positions in these markets.
In addition the wide range of markets offered makes it easy to switch between markets as trading opportunities arise. You can be very reactive to the latest market developments and trends which ultimately will provide more opportunities to build a profit.
This also makes it much easier to port strategies across different markets. In many instances a trading strategy that works on one asset will likely work on another. By having access to the widest possible number of resources you will be in the position to select not only a greater number of opportunities but also better opportunities to trade on your account.
The key asset classes offered by binary options brokers are as follows -
Forex – Currency crosses such as the major pairs  (EUR/USD, GBP/USD, USD/JPY, USD/CHF) are widely traded and available from all brokers. Most brokers offer around 10 of the largest pairs, but more 'exotic' currency crosses can also be found at selected brokers.
Market Indices -The main world financial indices such as the DOW, NASDAQ and FTSE are the most common Indices offered. Many brokers offer upwards of fifteen global Indices and you can find some more exotic market indices to trade with certain brokers.
Global Stocks – Here brokers differ quite markedly in the range of Stocks they offer. Most focus on US stocks with a small selection of the largest stocks from around the globe. The list of stocks available for trading with binary options contracts is always being added to by brokers.
Commodities – Gold and Oil tend to be the most heavily traded of the commodity contracts and therefore tend to be the most commonly offered by brokers. It is however increasingly common to find contracts available on both soft and hard commodities such as Silver, Platinum, Coffee, Sugar and Wheat at many brokers.