Introduction to Binary Options
The Binary Option, also known as a 'digital option', is a structured over the counter (OTC) fixed return option. It is used to speculate on the outcome of price movements in financial assets.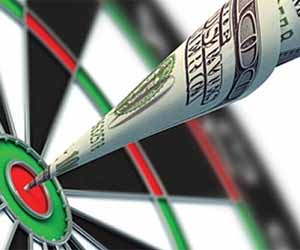 It is distinguished from other financial options products is that it offers an 'all or nothing' payout scenario at the set expiry. This is where it gets the term 'binary' in its name.
Options are an established financial trading product which have been used by banks and investment institutions since the turn of the 20th Century. The digital 'all or nothing' binary option provides an evolution of this plain vanilla option contact which is still used by hedge funds and banks. The simplified contracts associated with this form of trading are pitched at the retail market.
The use of binary options was first endorsed by the Securities and Exchange Commission (SEC) as a 'cash or nothing' binary option in 2008. It was subsequently approved and dealt on both the American Stock Exchange and the Chicago Board of Exchange. Following this first approval as a legitimate investment product, the binary option was subsequently launched to the retail market. Since this time they have grown rapidly in popularity and are now seen as an established method of financial trading.
The name 'binary option' originates from the two principal outcomes that exist at the end of the contract. At the preset expiry time the contract will expire either for a profit (in-the-money) or for a loss (out-of the-money). This is the fixed nature of binary options. A third result has now been introduced by some brokers. This is referred to as ending 'at-the-money.' This is used for contracts that end at break-even in which case the option is nullified and the wager is returned to the trader.
Since they were first launched Binary Options have grown hugely in popularity. There are now an ever growing number of contracts and financial assets that can be traded from a growing network of dedicated online brokers.