Closure Of iOption Raises Regulatory Questions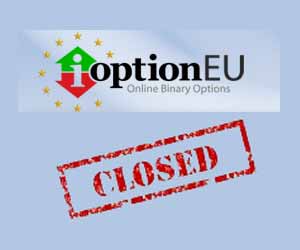 The closure of a trading broker is always a worry and perhaps more so in the binary options industry. iOption became the first big name broker to close  its doors for business.
The 8th of November marked the first notification to employees that the brand was closing down with immediate effect. Despite some recent disruptions to service, this came as a somewhat unexpected surprise to both traders with the broker and its employees.
The actual reason for the closure it is not entirely clear at present. Most consensus opinion however seems to cite a lack of cash flow.
It appears that much needed funds were frozen by a new investor as new information came to light about the company's financial situation. After failing to  find investment from other sources iOption was put up for sale in October by its parent company Scorpid Trading Limited.
From what we have learned, negotiations for a takeover by a rival Binary Options broker, although reaching an advanced stage,  did not progress as expected. This lead to the ultimate winding up of a company that had always been considered to be a pioneer of binary options.
Questions Raised
The closure of iOption raises as many questions as it answers. As a website owner I constantly get sent emails asking me to promote new brokers. However we only cover a select number of brokers on this site. These are established brands that we use ourselves and therefore feel we can recommend.
iOption was among those soliciting for business as recently as a few weeks ago. Clearly from both an affiliate and traders perspective, not reviewing and promoting this company on this website turned out to be the right decision.
Not only have traders been faced with issues in withdrawing funds from their accounts over the past few months, I also understand that affiliates have not been in receipt of payouts either. Neither is a good situation. No one no matter which side of the fence they are sat wants to lose money.
Will Investors Lose Out?
Well there is of course another twist to this story. And this is that iOption's parent company was granted it's CySEC regulatory license on October 30th. This is just days prior to being put up for sale and finally closing down.
Here is the link - http://www.cysec.gov.cy/licence_members_1_en.aspx. It is perhaps telling that the link from listing 116 - Scorpid Trading Limited is no longer working.
At Binary Options Investor we have always stressed the need to stick with the bigger more established brokers in the market place. This is simply because they tend to be better capitalised which is unlikely to be the case with many of the smaller brokers that keep springing up. Since regulatory requirements have been in place we have suggested using regulated brokers.
What  is worrying is that this broker ever gained a license from CyCEC when so close to failure. Given the numerous stories now surfacing of withdrawal requests not being met over the past few weeks, there seem to be a number of questions that need to be answered.
As of now, the iOption website has not been taken down.  It is even still possible to register an account.
I am sure traders trying to retrieve deposited funds might not appreciate the 'Quick and Easy Withdrawals' slogan and 'Best Broker' award motifs that still appear on this page.
If you are an existing customer of iOption and have an opinion, please feel free to let us know the latest state of play in the comments below.