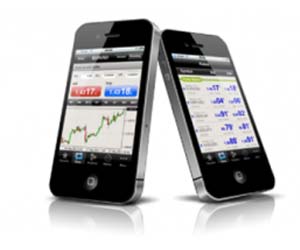 Technologies change quickly and to stay ahead of the competition, business need to also. The Binary Options industry is just one such business that has identified ways in which technological advances can be employed and used to enhance the services offered to clients.
Advancements in mobile data technologies and the rise of the Smartphone has provided the ideal way in which financial markets can be monitored and traded around the clock. As a result brokers have been quick to provide dedicated mobile binary options trading platforms allowing their clients' access to these markets while on the move.
Advantages of Binary Options Mobile Trading
One of the main issues with any form of trading is that the markets don't wait around for you. Moves and changes in price can happen at any time of the day and they can happen quickly. The best opportunities will of course most likely happen as soon as you turn away from your screen.
This can make it difficult to fit successful trading in with other aspects of your life. Most people who trade will for do so as secondary activity that has has to sit along side either a full time occupation or job. Therefore being in a position to analyse the markets from a trading terminal on a desktop PC is a luxury that few can enjoy throughout the day.
This is a key advantage offered by Binary Options Mobile trading apps. They allow you to keep in touch with the markets and trade from pretty much anywhere.  All you need is 5 minutes and a signal on your device. Essentially the use of mobile apps provides you with a full access to the markets just as you would have when sat in front of your main web based terminal.
These days it is also often acceptable to make use of your Smartphone in your place of work. This can provide sufficient time to check the latest news, monitor an open position or place a trading signal on your account.
Whether you receive Email or SMS notification of alerts, you will be in a position to act upon trading signals quickly, ensuring you don't miss any potential opportunities on your account.
Which Mobile Trading App?
Binary options brokers offer a wide range of different trading apps to meet the needs of the widest possible number of clients. Most brokers will support one or more the following solutions for mobile trading.
iOS App -  Downloadable from the iTunes App Store. Most have full iPhone, iPad and iPod touch compatibility.
Android App – Downloadable from Google Play. Work on Android based Smartphones and Tablets
Dedicated mobile website – These will allow you to trade your account from the widest range of mobile devices including Windows based smartphones and tablets and Blackberry phones.
Dedicated iPhone and Android binary options trading Apps are increasingly being offered by brokers as they seek to empower their traders with the ability to trade on the move.
Most of these trading platform apps will provide you with the same level of functionality that is found on the main web based trading platforms. This means that you can access all contract types and assets as you would ordinarily form your desktop PC. You will also be able to carry out important account management such as depositing and withdrawing funds from your account.
List of Mobile Binary Options Brokers
The following brokers provide dedicated Smartphone trading apps for their clients.
You can find out more about the specific solution that they provide for mobile trading and to read a full review of each broker, simply click on the respective link.
Alternatively go here to check out our full list of recommended brokers.
Summary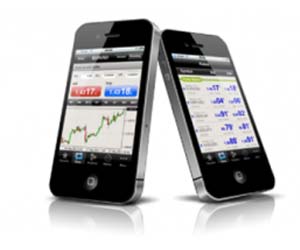 Article Name
Binary Options Mobile Trading Apps
Description
Access to Binary Options mobile trading apps is an increasing consideration to maximize your gains. Find out what you need to know to boost your profits.
Author
More From Binary Options Investor